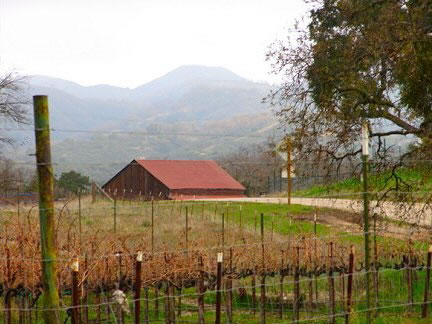 Experience the best of the wine country & cycling in Central California. This spectacular journey through the California's Central Coast includes scenic cycling, deluxe accommodations, farm-to-table vineyard lunches & fine dining highlighting Rhone & Bordeaux varietals and breath-taking scenery in Santa Ynez, Morro Bay & Paso Robles locales.
$3,675 per person
2023 Dates: Mar 19-24, Apr 30-May 5, Jun 4-9, Aug 20-25, Sept 10-15, Oct 29-Nov 3 (6-day/5-night)
Book Now
This phenomenal cycling tour offers some of the best wine country cycling in Central California.  Starting in the Santa Rita hills, famous for Pinot Noir, you will ride through beautiful countryside accented with vineyards and rustic farms.  Next you'll experience breathtaking views as you roll through Happy Canyon and Cabernet /Syrah country.  You'll travel the same roads professional teams train on year after year – a true testament to the quality of cycling in California's central coast.  Then it's off to Paso Robles where you will pedal among the Bordeaux and Rhone varietals in Peachy Canyon.  Each day's ride includes gourmet lunches and wine tasting and the area's premier wineries.  Most evenings include dinners at the finest wine country restaurants.
Details
6-Day /5-Night Cycling Vacation includes:
5 nights of deluxe inn accommodations.
4 days of guided cycling tours with professional tour guide;
one optional afternoon ride upon your arrival to the Santa Ynez Valley.
Gourmet picnic lunch and local wine tasting with full-day tours.
4 dinners to include open menu, tax, and gratuity; alcohol is on your own.
Bicycle rentals, helmets, and custom water bottles.
Full carbon Specialized Tarmac and Roubaix included (subject to availability).
If bringing own bike, price includes building and packaging of bike.  Shipping cost is additional.
SAG vehicle with mechanical support and refreshments.
Optional shuttle to and from Santa Barbara airport.
Santa Barbara Wine Country Cycling Tours is the premier cycling tour operator of the Central Coast of California. Established in 2005, we have refined the Santa Barbara Wine Country cycling experience and enjoy sharing the best of the region with our guests. Vacation package includes guided cycling tours, bike rentals, farm-to-table alfresco lunches & wine tasting each day, two dinners at local favorite restaurants, vehicle support and deluxe accommodations. Our friendly, experienced tour guides and highly skilled catering staff will ensure this is a trip to remember.
Cycling Level: Intermediate; 25-40 miles /day. Options for additional mileage.
Lodging: Deluxe
Arrive: Santa Barbara, CA
Depart: Santa Barbara, CA

2023 Dates: Mar 19-24, Apr 30-May 5, Jun 4-9, Aug 20-25, Sept 10-15, Oct 29-Nov 3 (6-day/5-night)
Accommodations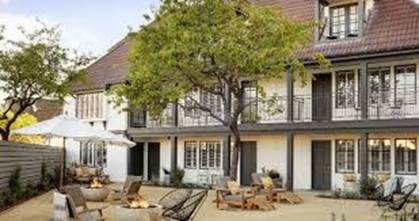 The Landsby ( thelandsby.com )
The most innovative hotel in the Santa Ynez Valley. This stunning 51-room boutique hotel offers warm hospitality and refined, stylish accommodations. The Landsby features a clean contemporary design, with a hint of traditional Scandinavian aesthetic. The completely remodeled, bright and open guest rooms are finished with blonde woods, brushed brass accents, and elegant but comfortable hand-crafted furnishings complete with updated bathrooms, 47-inch flat-screen HDTVs, minibars, and stunning artwork commissioned from regional artists.
---
Hotel Cheval ( hotelcheval.com )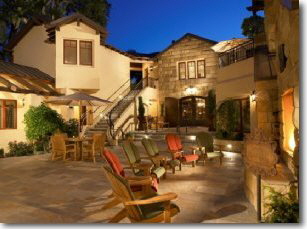 Paso Robles' finest boutique luxury hotel, Hotel Cheval is located in the heart of downtown.
Situated in California's prized central coast food and wine region, the sophisticated and intimate hotel offers well-traveled guests an experience unlike any other in the area.  Hotel Cheval offers personalized service, beauty, and refined accommodations.
Itinerary
Day 1, Sunday –  Shuttle from Santa Barbara to Santa Ynez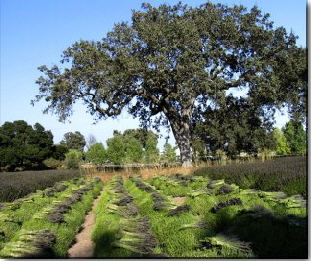 12:00 PM:  Shuttle pickup in Santa Barbara.
Route:  Easy
Miles:  15-20
Upon our arrival to the Santa Ynez Valley, introductions will be made and riders have an optional afternoon cycling tour through the valley to experience just a fraction of the local beauty.
We'll wind north to Los Olivos, perhaps stopping at a local lavender farm or stopping to see the unique attractions in the Los Olivos, the small town made famous by the acclaimed movie, Sideways.
Dinner at Trattoria Grappolo in Santa Ynez.
Accommodations: Santa Ynez Inn (Santa Ynez, CA)
---
Day 2, Monday – Santa Rosa Road (Pinot Noir, Chardonnay)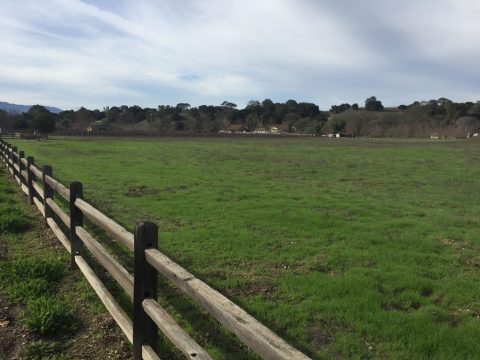 Route:  Moderate; rolling hills
Miles:  25-40 with options for more
Prepare for a couple of nice hills and a lot of flat country on this low-traffic cycling route.  After leaving the hotel we ride west to Buellton before leaving the traffic behind for an 18-mile cruise through vineyards and farms.
This region is home of the Santa Rita hills.  This is pinot noir and chardonnay country.  We return on the same road and stop at Alma Rosa Winery for a gourmet picnic lunch and wine tasting.  Riders have the option to SAG back to the hotel or enjoy the scenic route through the valley.
A special wine tasting dinner at Brother's Restaurant in historic Mattei's Tavern in Los Olivos.
Accommodations: Santa Ynez Inn (Santa Ynez, CA)
---
Day 3, Tuesday – Happy Canyon (Cabernet, Syrah)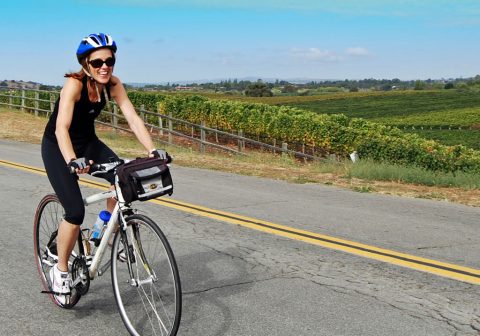 Route:  Easy to moderate
Miles:  20-35 with options for climbing or more mileage
Wake up to an elegant breakfast at the Inn.  Today you'll see the unique beauty of Santa Barbara County wine country.  This spectacular ride takes you through picturesque back country roads alongside rural ranches, sun-draped vineyards, and oak-studded rolling hills with views of the prominent Figueroa Mountain.
Riders have the option to climb the first part of Figueroa, the same mountain Lance Armstrong and other pros come to train on each winter.  A gourmet picnic lunch and wine tasting await you here in the valley.  Upon our return from the bike ride, we shuttle the short distance to Santa Barbara and enjoy an evening on the coast.
Dinner is on your own tonight in the Santa Ynez Valley.
Accommodations: Santa Ynez Inn (Santa Ynez, CA)
---
Day 4, Wednesday – Shuttle to Paso Robles & Afternoon Ride
After a wonderful hotel breakfast at the Inn, we'll meet up to preview today's route.  Our ride begins with a shuttle from Santa Ynez to Paso Robles.  After our arrival and check in to Hotel Cheval, riders have the option of joining a leisurely afternoon ride or experiencing the area on foot, perhaps choosing shopping or local wine tasting in this popular central coast town.
Dinner tonight will include flights of local Rhone and Bordeaux varietal wines and superb local fare served at the spectacular Artisan Restaurant.
Accommodations: Hotel Cheval (Paso Robles, CA)
---
Day 5, Thursday – Peachy Canyon (Grenache Noir, Merlot, Cabernet Franc)
After another nourishing breakfast, we begin today's ride out of historic Paso Robles en route to Peachy Canyon, passing through vineyards and wineries.  You'll see Tablas Creek, Adelaide Cellars, and Justin.
Enjoy the remarkable scenery as the road meanders through orchards and stands of oak before making our way back to Paso Robles.  Enjoy a gourmet lunch and wine tasting at a local winery.  You'll have time this afternoon to indulge in spa treatments or massage.
We close with a farewell dinner at a favorite local restaurant in Paso Robles.
Accommodations: Hotel Cheval (Paso Robles, CA)
---
Day 6, Friday

Breakfast & Goodbyes
Following an unforgettable sunrise and a plentiful breakfast, our journey through central California comes to a close.
Bid farewell to your newfound friends until next time.
Shuttle service is available to Santa Barbara airport.