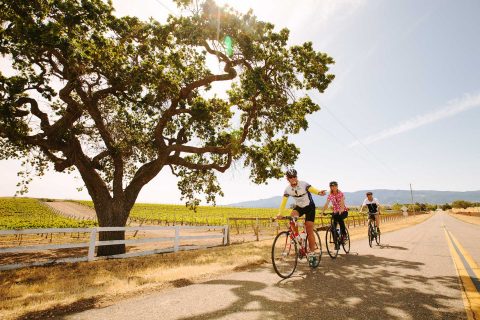 LA Times – Bike your way through Santa Barbara's wine country
Swirl, sip and cycle your way through Santa Barbara wine country on a six-day tour that includes gourmet picnic lunches served in vineyards, playtime along the Santa Barbara coast and wine tasting at vineyards along the route.
The Vines to Coast tours, organized by Santa Barbara Wine Country Cycling, begin with daily bicycle rides through the Santa Ynez Valley.
The valley is a bike-friendly community 30 miles from Santa Barbara known for its vineyards and rolling hills.