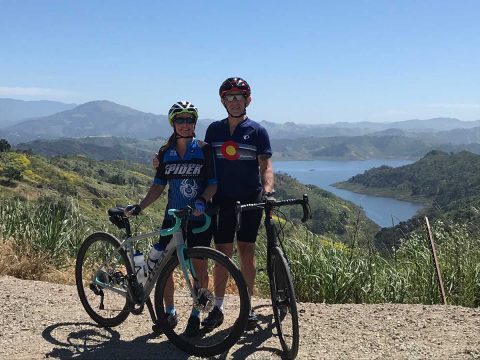 Moderate with some climbing. Distance: 45 miles roundtrip; option to begin in Santa Barbara (add 10-12miles). Hotel transfer included.
This intermediate tour begins with a circuitous ride along the Carpinteria Bluffs shortly before pedaling towards Casitas Pass, meandering past avocado and orange groves. This ride includes two short, but steep climbs up Casitas Pass, before descending into the beautiful Ojai Valley along the northern shore of Lake Casitas. Continue along rolling oak-laden grasslands into the town of Ojai along a dedicated Class 1 Bike Path. Tour includes lunch at a café in downtown Ojai. After lunch, a well-deserved descent to the Ventura Coastline awaits along Ojai Valley Bike Trail, connecting to the "Ralph Fertig Bike Path" along the Pacific Ocean towards Rincon Beach. Transfer available to/from area hotels.
$275/person including lunch.
Book Now