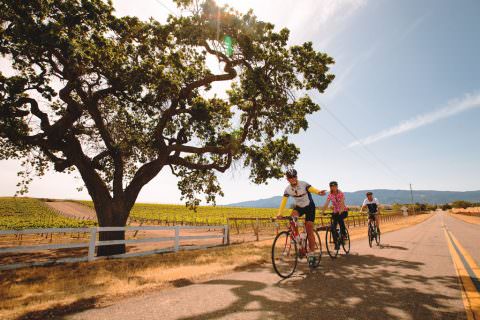 Easy to moderate: 15-20 miles, options for additional mileage.
This ride showcases some of the best scenery in the Santa Barbara Wine Country. Our high quality, easy to ride electric-assist bicycles makes cycling the wine country accessible to everyone. This spectacular ride takes you through picturesque landscapes, sun-draped vineyards, and oak-studded rolling hills.
These beloved back country roads are a perfect example of why the Santa Ynez Valley has become a world-class cycling destination. Our signature farm-to-table lunch is served on a beautifully set table at Beckmen Vineyards with wine tasting on the veranda overlooking the vineyard estate.
$215/person, min of 2 riders