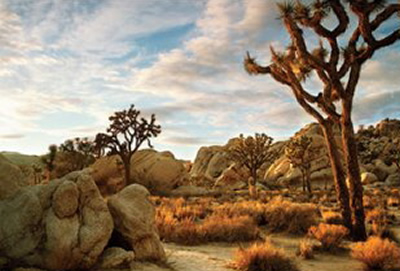 4 days, 3 nights (Thursday – Sunday)
Prepare for some of the best late winter riding in Southern California! Experience Joshua Tree National Park, ride through desert landscape, and be among the first to see the colorful bloom of desert flora as you pedal and /or hike through the area.
Enjoy two nights at the historic La Quinta Resort in fabulous Palm Springs. Every ride winds down with fine dining and great accommodations.
$1659 per person
2019 Winter Dates: Feb 22-24, Mar 21-24, 2019
Details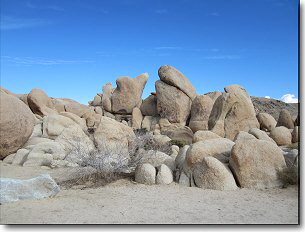 4-Day /3-Night Cycling Vacation includes:
1 night at 29 Palms Inn; avg. weekend room rate $250 /night.
2 nights at La Quinta Resort & Club in Palm Springs; avg. weekend room rate $400 /night.
3 days of guided cycling (or 2 days of cycling and one afternoon hike on Saturday).
All meals with the exception of Saturday's dinner (on your own).
Dinners include open menu, tax, and gratuity; alcohol is on your own.
Shuttle to and from Fairmont Miramar Hotel, Santa Monica.
Pick up Thursday 12:00 PM. Drop off Sunday 11:00 AM.
Bicycle rentals, helmets, and custom water bottles.
Upgrade to full-carbon Specialized Roubaix for $90 /person.
Or bring your own bike and save $40 /person.
SAG vehicle with mechanical support and refreshments.
Cycling Level: Intermediate; 25-40 miles /day.
Options for additional mileage or afternoon hiking.
Lodging: Intermediate /Deluxe
Arrive: Los Angeles, CA
Depart: Los Angeles, CA
2019 Winter Dates: Feb 22-24, Mar 21-24, 2019
Trip Cost: $1659 /person*, double occupancy
* Tour confirmed with minimum of 6 participants.
Please call our office to reserve your place in the tour.
We will notify you 30 days prior to trip in the event that the minimum number of participants has not been met.
* tour price subject to availability; single supplement + $500.00
Accommodations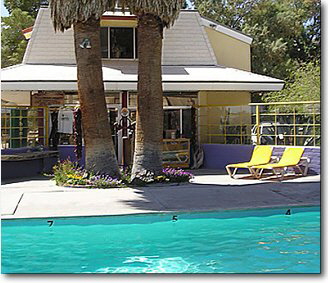 Twenty-Nine Palms Inn ( www.29palmsinn.com )
The 29 Palms Inn was built in 1928 on a beautiful California fan palm oasis at Twenty Nine Palms in the Southern California high desert.
It is an old fashioned collection of rustic adobe bungalows and framed cottages. Fireplaces are in all the rooms. The rooms are located around the fault line pond which serves as home to many species of wildlife.
Enjoy the first-rate restaurant with vegetables from its own garden and home-baked sourdough breads.
---
La Quinta Resort & Club ( www.laquintaresort.com )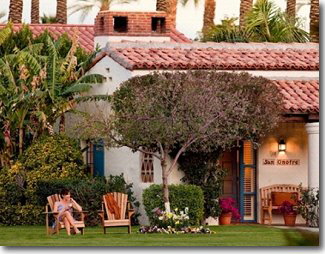 Enjoy hacienda-style accommodations at La Quinta Resort & Club, the original hideaway Palm Springs hotel. Built in 1926, La Quinta invites you to unwind poolside after riding and enjoy the gorgeous, expansive property nestled under the Santa Rosa mountains.
La Quinta has always remained a secluded hideaway in the desert and the quintessential California resort.
Itinerary
DAY ONE: Thursday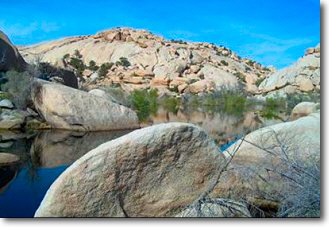 Shuttle to Joshua Tree & Afternoon Ride
09:30 PM: Shuttle pickup at Fairmont Miramar Hotel in Santa Monica, CA
Route: Moderate, accessible to all riders
Miles: 20-30 warm up ride
Depart LA (Santa Monica) and drive approximately 2 hours east of LA to the entrance of Joshua Tree National Park to begin afternoon ride. Upon our arrival at 29 Palms Inn at Joshua Tree National Park, riders have an optional guided afternoon bike ride into the park to view some of the geological wonders of the surrounding desert landscape.
A wonderful dinner will follow at the Inn.
---
DAY TWO: Friday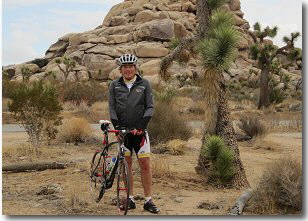 Cycling in Joshua Tree National Park
Route: Joshua Tree National Park
Miles: 30-40, rolling hills, with options for additional mileage
With your cycling legs back in shape, today we will pedal further into Joshua Tree National Park to the south where we will capture vistas of this unique scenic park. Pedal past the colorful, creme-colored blooming of the yucca and an abundance of surreal desert landscapes with snow capped mountains in the distance. We will stop along the way and enjoy a delicious picnic lunch before continuing our ride.
Meet in the south end of the park for shuttle to Palm Springs. Dinner at the La Quinta Resort.
---
DAY THREE: Saturday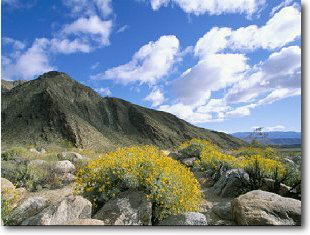 Route: The rolling foothills of Palm Springs or day hike Lost Palms Oasis hiking trail.
Miles: 35-40 miles of cycling with options for additional mileage.
Hiking trail is 8 miles (moderate) round trip.
Leaving from the La Quinta Resort we will head along the foothills of Palm Springs with views of surrounding mountains and desert plains. We will stop for lunch at a local restaurant.
After an afternoon ride we will return to the hotel in time for massage, shopping, or other leisure activities.
Dinner on your own in Palm Springs
---
DAY FOUR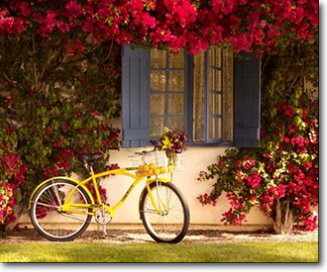 Breakfast & Goodbyes
Following an unforgettable sunrise and a plentiful breakfast, our journey through the California desert comes to a close. Bid farewell to your newfound friends until next time.
Shuttle service is available to Fairmont Miramar Hotel in Santa Monica leaving at 9:00 AM.
We will arrive in Santa Monica at 11:00 AM.